We are lucky to live in a world where there is no shortage of beautiful women — Hollywood is full of them!
There are plenty of lists online that compile the "Top 10" or "Top 25" hottest women, but many of them seem to be outdated — composed entirely of celebrities who stopped being relevant in 2005 — or are completely subjective.
That's what makes our list of the Hottest Women in the World a little different. Spoiler alert: it's based on more than just their looks.
We've used definitive data to pick the women on this list, such as how many Instagram followers they have, their critical acclaim, how often their names were Googled in 2021, and the number of times their name has appeared in social media posts.
In no particular order, here is our definitive list of the Hottest Women in the World right now.
1. Shakira
44-year-old pop star Shakira's hips don't lie — and neither do the people Googling her name, and there are millions of them!
Shakira took the top spot in 2020, becoming the celebrity that appeared most frequently in Google searches, and based on the metrics, her fans show no signs of slowing down.
Shakira Isabel Mebarak Ripoll before she became famous, aged 15 years old (Credit: WENN)
In 2021, her song "She Wolf" went viral on TikTok, which could have helped contribute to her insane number of searches.
The Colombian singer has frequently been referred to as "The Queen of Latin Music" but her music is popular all over the world, with hits such as "Whenever, Wherever" and "Underneath Your Clothes".
Not just beautiful and stunning, Shakira is also referred to as the "Queen of Latin Music" (Credit: WENN)
With a gorgeous mane of hair, killer dance moves, and infectious upbeat attitude, it's no surprise to us that Shakira made this list.
2. Gal Gadot
Somewhat of a newcomer, Israeli-born Gal Gadot has stolen hearts across the globe.
Though she might be best known now for her role as Wonder Woman in the Avengers franchise, Gadot has since been in notable titles such as Red Notice, Ralph Breaks the Internet, and Between Two Ferns: The Movie.
Israeli actress Gal Gadot was the winner of FHM's 100 Sexiest Women in 2017 (Credit: L. Appelby / Future Image / WENN)
Before Gal Gadot got into acting, she was a model and beauty pageant queen, being crowned Miss Israel in 2004.
Gal Gadot flaunts her body in a bikini as former Mossad agent Gisele Yashar in the 2011 American heist action film Fast Five (Credit: Universal Pictures)
Her gorgeous looks, beautiful smile, and charming accent make it no wonder that she has become one of the most-followed people on Instagram, making the list of the top 50 accounts with the most followers.
3. Madelyn Cline
This 23-year-old actress got her big break when she was cast as Sarah Cameron in the television show Outer Banks.
Madelyn Renee Cline is best known for her starring role as Sarah Cameron on the Netflix drama series Outer Banks (Credit: Jaime Espinoza / WENN)
The show became a smash hit, with Madelyn Cline being especially praised for her performance. Fans became enamored with Cline's soft-spoken character and her beautiful "girl next door" appearance.
Madelyn Renee Cline has quickly established herself as one of the hottest actresses in Hollywood (Credit: Adriana M. Barraza / WENN)
After the second season of the Outer Banks premiered this summer, Google searches for Madelyn Cline's name began to skyrocket, no doubt a testament to how much she has charmed fans across the globe.
4. Selena Gomez
Selena Gomez may have gotten her start on the Disney channel, but since then, she has absolutely dominated in all aspects of her career.
The gorgeous 29-year-old has since appeared in notable titles such as The Dead Don't Die, Hotel Transylvania, and Only Murders in the Building.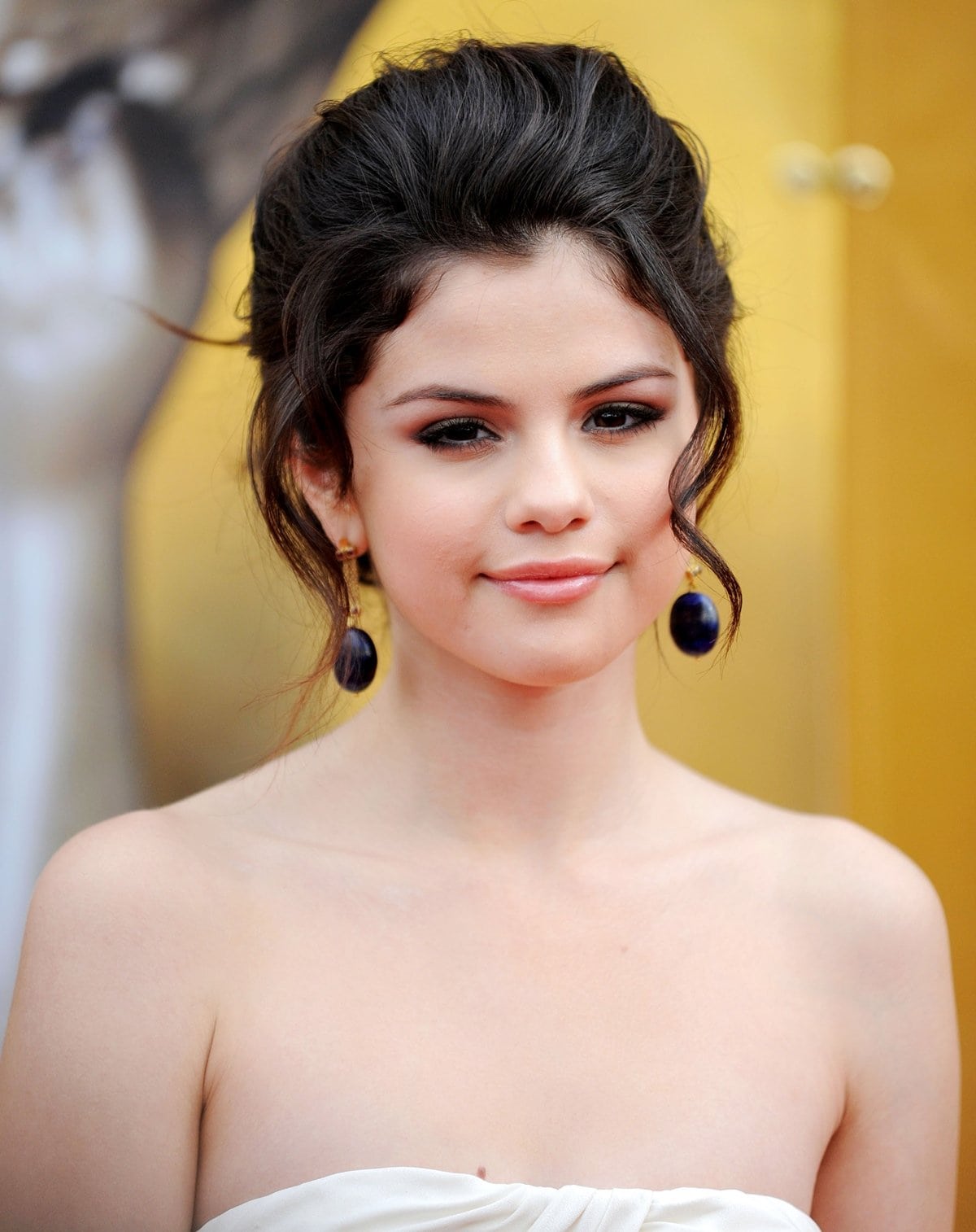 Selena Gomez looks good in just about anything (Credit: WENN)
Not to mention her prolific music career, as she has had multiple songs on the US Billboard Hot 100 list, including "Come & Get It", "The Heart Wants What It Wants", and "Good for You".
Now, Gomez has been trying her hand behind the screen, gaining producer credits on a number of movies and television shows.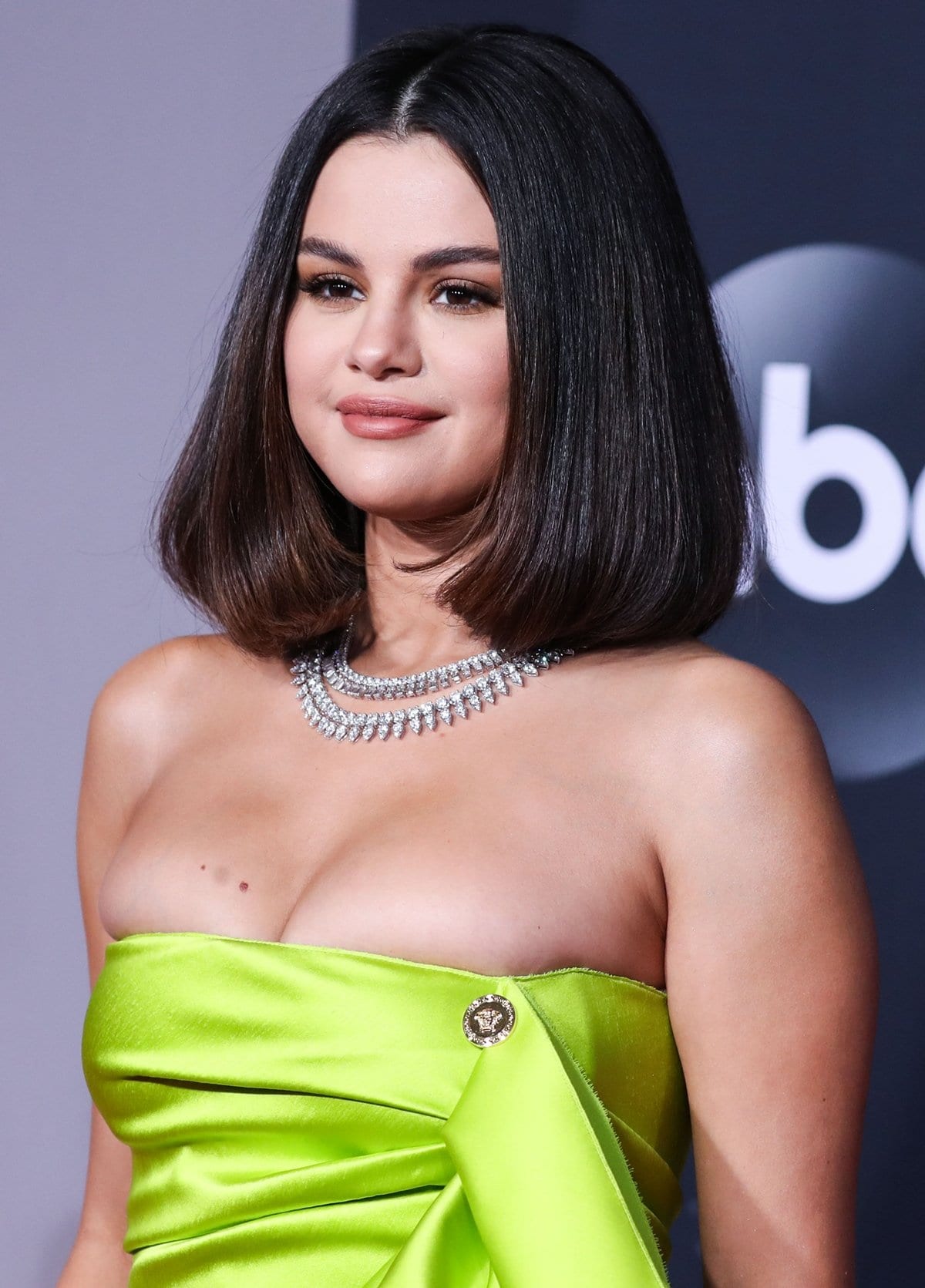 Selena Gomez in a sexy acid green mini dress from Versace at the 2019 American Music Awards (Credit: MEGA / WENN)
For years, Selena Gomez was the most followed person on Instagram. She has since dropped a bit on the list, coming in at number seven, but that's still nothing to sneeze at as the actress-singer has 278 million followers — a testament to her beauty and popularity.
5. Kendall Jenner
This 26-year-old model may have first gained notoriety as a result of her famous family, the Kardashians, but Kendall Jenner has managed to carve out a space for herself.
In 2017, Jenner clinched the honor of being named the highest-paid model in the world by Forbes magazine, taking the title from 14-time-winner Gisele Bündchen.
Kendall Jenner is one of the hottest women on television and one of the world's best-paid models (Credit: Sheri Determan / WENN)
Now, Jenner is #11 on the list of most-followed Instagram accounts, and it is understandable why when you consider her long, dark hair, and toned model physique.
She may not look exactly like the rest of her sisters, but in the long run, it was the reason for her success.
6. Beyoncé
Is it even really a "Hottest Women in the World" list if it doesn't feature Queen Bey herself? The 40-year-old songstress is one of the best-selling and highest-paid recording artists of all time.
Beyonce hits the tennis court and serves up an all-star cast for the launch of her new adidas x IVY PARK "HALLS of IVY" collection (Credit: adidas x IVY PARK / MEGA / WENN)
Even if you aren't a Beyoncé fan, you probably know all the words to a handful of songs, like "Single Ladies" or "Savage" with Megan Thee Stallion.
Beyoncé does more than just make fantastic songs to dance to — she is a true multi-hyphenate as a singer, actress, dancer, songwriter, producer, dancer, director, and businesswoman.
The pop star's influence can be seen in nearly every corner of pop culture, earning her a spot on Time magazine's list of 100 women who have defined the last century.
GQ named Beyoncé the hottest woman of the 21st century in 2013 (Credit: WENN)
Due to this multihyphenate's overwhelming success and recent ad campaign for Tiffany & Co. alongside her husband, rapper Jay-Z, Beyoncé's name has been mentioned more times on social media this year than almost every other woman on this list (trailing just behind Megan Fox and Olivia Rodrigo) and has been featured on a number of this year's "hot" lists — for good reason!
7. Phoebe Dynevor
After the release of the smash-hit Netflix show, Bridgerton, Google searches for the star actress' name, Phoebe Dynevor, shot into the millions overnight.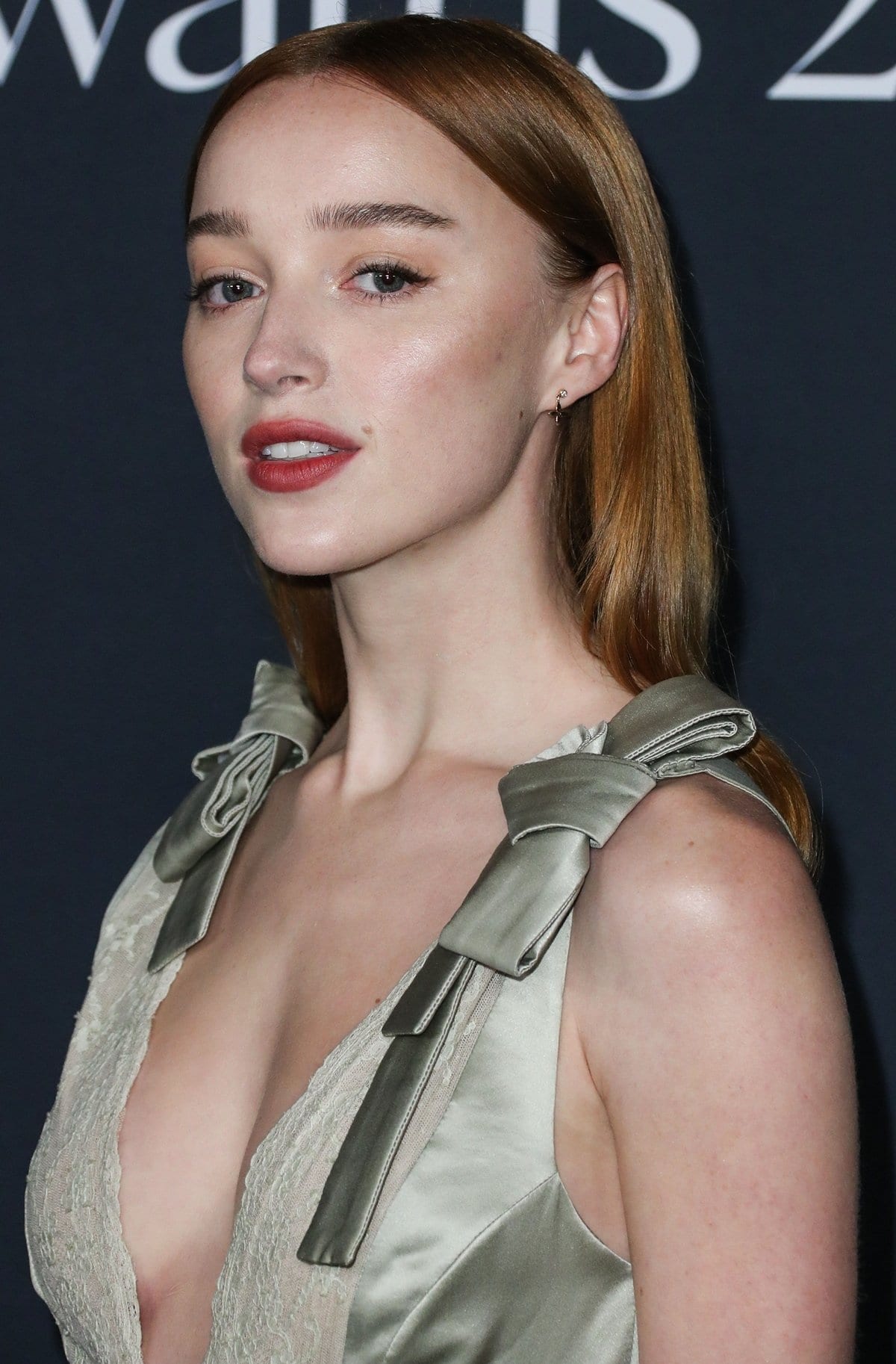 Actress Phoebe Dynevor wearing a sexy Louis Vuitton dress arrives at the 6th Annual InStyle Awards 2021 held at the Getty Center on November 15, 2021, in Los Angeles, California (Credit: Avalon / WENN)
The 26-year-old Brit has worked on a number of BBC projects but finally came into notoriety for her role as Daphne Bridgerton.
Even more, Dynevor was linked to none other than comedy's playboy, Pete Davidson, which piqued the public's interest.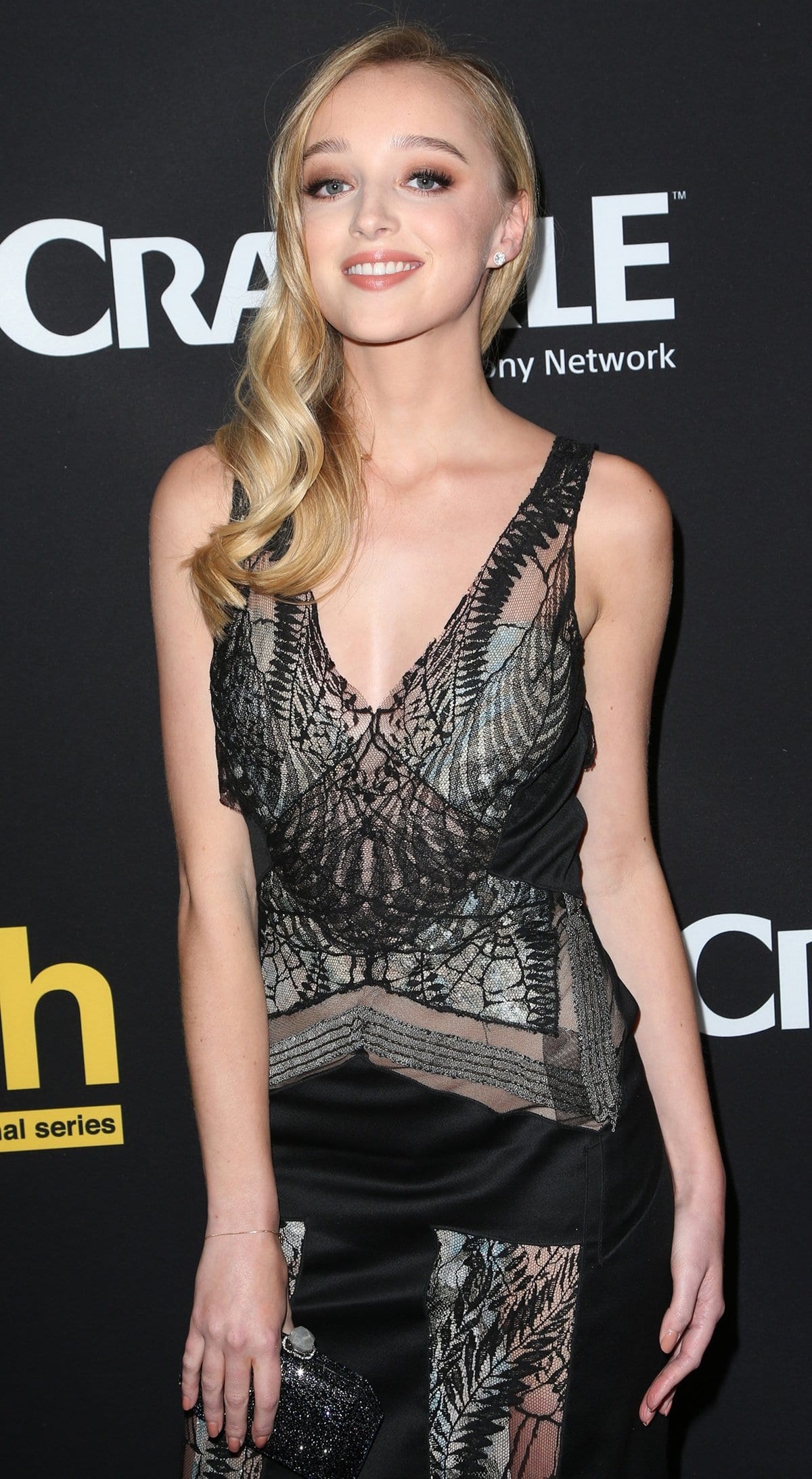 Phoebe Dynevor has become one of the hottest actresses in the world in a very short amount of time (Credit: FayesVision / WENN)
Phoebe Dynevor's soft-spoken acting style, perfect skin, and red hair are all reasons that she has become one of the most frequently mentioned names on Twitter. We can't wait to see what this beauty has in store!
8. Scarlett Johansson
ScarJo has become a mainstay in online "Hottest Celebrities" lists since she made her acting debut nearly 20 years ago.
The gorgeous 37-year-old has hardly aged a day and has been featured multiple times on Forbes magazine's Celebrity 100 list.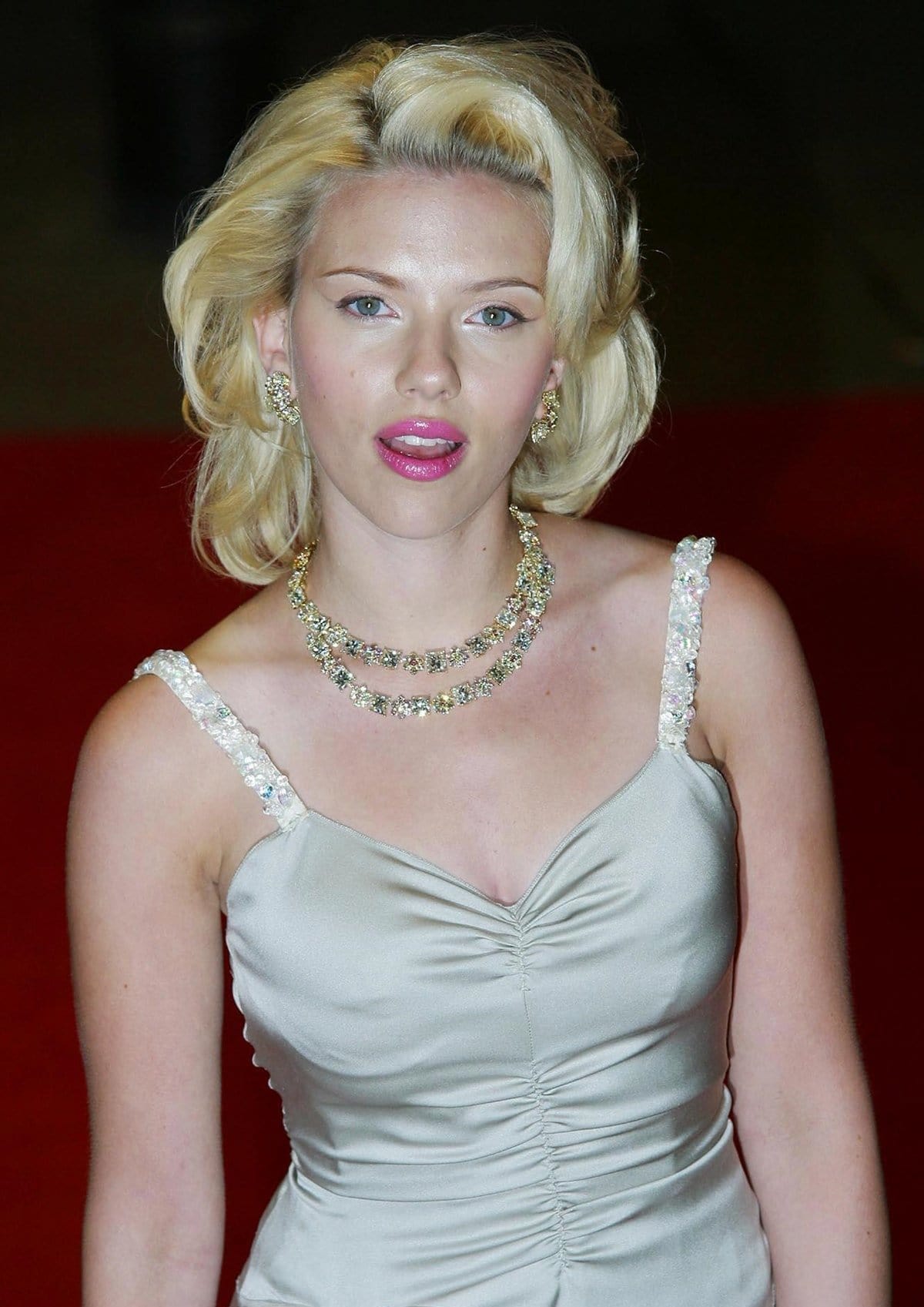 Scarlett Johansson looks like and is often compared to iconic sex symbol Marilyn Monroe (Credit: Benson Adedeji / WENN)
Though Scarlett Johansson has become one of the most recognizable sex symbols of our time, compared to a modern-day Marilyn Monroe, she is so much more than that.
The Academy Award nominee has shown fans that she has talent and drive, but still maintains to be a truly good person as she supports a number of charitable causes regularly.
9. Rihanna
Originally Robyn Rihanna Fenty, the Barbados-born pop star has sold over 250 million records across the world, earning herself the title of being one of the top-selling musical artists of all time.
Rihanna was named Esquire's Sexiest Woman Alive in 2011 (Credit: PNP / WENN)
Though Rihanna hasn't put out new music lately — much to the chagrin of her fans — she has dived headfirst into the world of makeup and skincare with her brand, Fenty Beauty, which has found great success.
She also ventured into lingerie with her brand, Savage X Fenty, which Rihanna has said was created to help other women feel just as sexy as she does.
Rihanna is known for her incredible sex appeal and curvaceous figure (Credit: Nikki Nelson / WENN)
Rihanna's easygoing, devil-may-care attitude paired with her beautiful face, gorgeous physique, and smooth as honey voice easily makes her one of the hottest women in the world.
Now, the pop star has millions of devoted fans who are constantly Googling her name, mentioning her on Twitter, and posting about her online.
10. Olivia Rodrigo
Another Disney star, 18-year-old, Filipino-American Olivia Rodrigo took the world by storm in 2021.
Rodrigo's foray into music with her debut album Sour earned her seven Grammy nominations, including Best New Artist, Album of the Year, Record of the Year, and Song of the Year.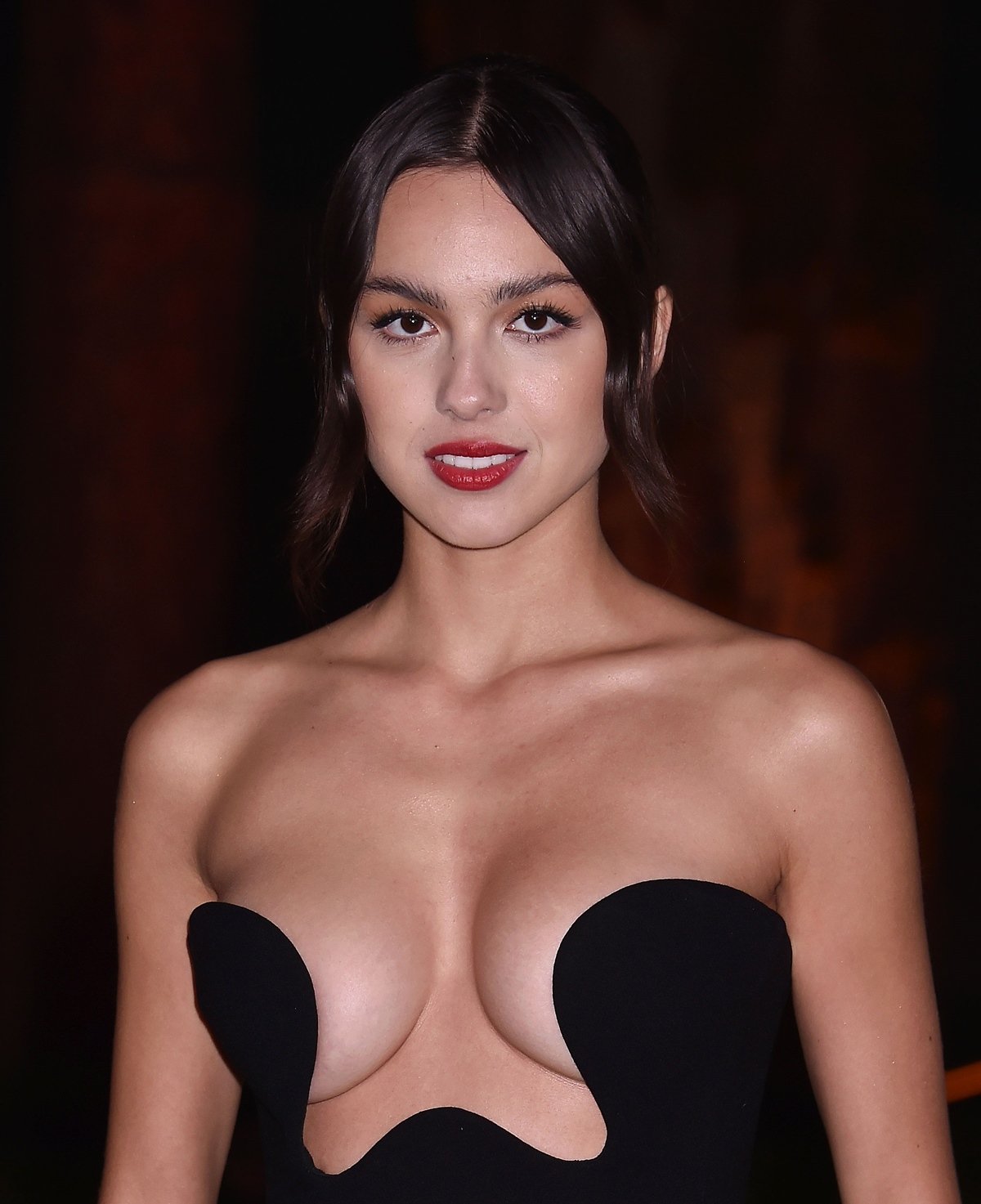 Olivia Rodrigo became one of the hottest names and most Googled celebrities of 2021 (Credit: MEGA / WENN)
Her music is constantly trending on TikTok, making her one of the most frequently mentioned celebrities on social media.
Although she may be young, Olivia Rodrigo's impressive career has taken off very quickly.
It's not just her music that is trending, either — fans of all genders can be seen fawning over Rodrigo's relatable attitude and how gorgeous she is.
Olivia Rodrigo was named TIME's Entertainer Of The Year for 2021 (Credit: Avalon / WENN)
With millions of Google searches, Olivia Rodrigo is one of the most — if not the most searched celebrity of the year, earning her a spot on this list.
11. Megan Fox
Another frequent feature on similar lists is none other than the super sexy (or should I say… foxy?) Megan Fox.
The 35-year-old actress is the epitome of early 2000s sex appeal, even now, as she has aged like the finest of wines.
Despite not appearing in many notable titles in 2021, her name appeared in millions of Google searches and is one of the top ten most mentioned celebrities on Twitter.
Megan Fox has been named the world's sexiest woman several times throughout her career (Credit: WENN / MEGA)
If you're not sure why we can give you a definitive answer: it has everything to do with a certain scraggly musician.
In 2021, the most unexpected couple was Megan Fox and her 31-year-old rapper beau Machine Gun Kelly.
Fans were shocked to see such an unlikely pairing and they have frequently been the butt of jokes on Twitter, especially after their strange, joint interview with GQ Magazine and the cringeworthy Instagram post that followed.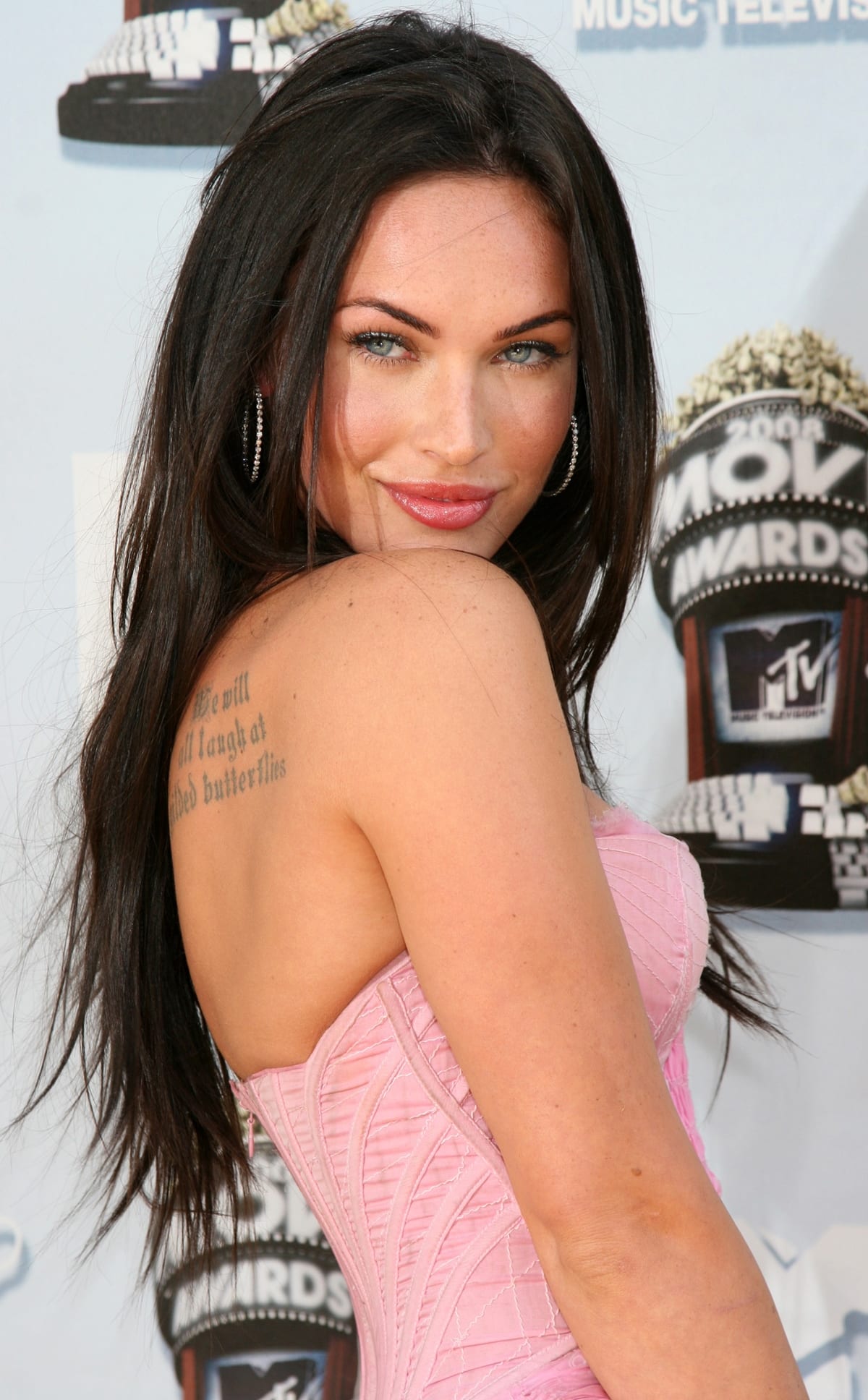 Many fans consider Megan Fox the hottest woman ever (Credit: Nikki Nelson / WENN)
You know what? We can't blame her for acting a bit odd when she's in love. If she's happy, we're happy — it's Megan Fox, after all! She's still hot!
12. Lupita Nyong'o
38-year-old actress Lupita Nyong'o is currently one of the most celebrated actresses in the world. She has been nominated and won several Academy Awards, such as the Academy Award for Best Supporting Actress.
Lupita Nyong'o in a Versace dress and jewelry by De Beers at the 2021 Met Gala held on September 13, 2021, at the Metropolitan Museum of Art in New York City (Credit: MEGA / WENN)
Her beauty and influence cannot be argued with, as she was named the most beautiful woman by People magazine in 2014 and was listed in Forbes magazine's list of "50 Most Powerful Women".
Though Lupita is not one of the most-followed people on Instagram (she only has 9 million followers) nor is she the most Googled, she is the most critically acclaimed actress on this list and has been featured in a number of lists of beautiful people from reputable organizations — not just "ranking" websites — and is second only to Scarlett Johansson.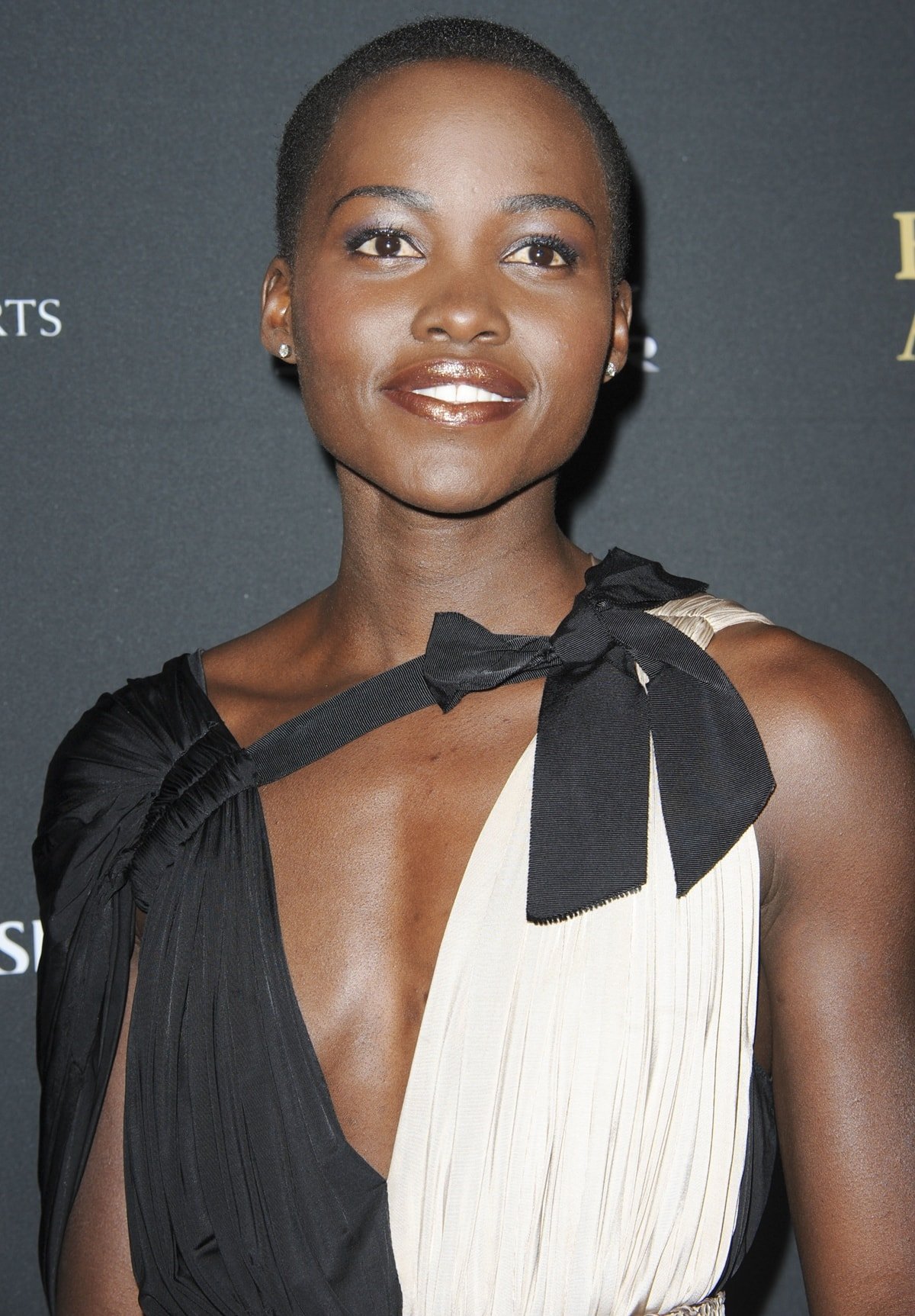 Kenyan-Mexican actress Lupita Nyong'o is known for both her incredible talent and body (Credit: Apega / WENN)
Better yet, Lupita Nyong'o is an activist who is vocal about a number of causes, such as women's rights, animal rights, sexual harassment prevention, and her support for the preservation of historical landmarks.
Her work with organizations to make the world a better place more than earns her a spot on this list, as she is beautiful on the inside and outside.
13. Billie Eilish
Yet another songstress, Billie Eilish has managed to become one of the highest-selling musical artists and was even named one of Time's 100 most influential people of 2021 — all at the young age of nineteen!
When Eilish was still performing as a minor, she became well known for her baggy, shapeless style of clothes and being outspoken about the way she was sexualized, despite still being a child.
Singer Billie Eilish dresses like a homeless woman at the Variety 2021 Music Hitmakers Brunch presented by Peacock and Girls5eva and sponsored by IHG Hotels and Resorts held at the City Market Social House on December 4, 2021, in Los Angeles, California (Credit: Avalon / WENN)
Eilish has become a hot topic multiple times when photographers managed to catch a glimpse of her body, but it was after her pin-up inspired Vogue cover earlier this year that she truly broke the internet.
Now, Billie Eilish has seemingly become more comfortable with her body and the attention it brings.
As a result, her name has been frequently mentioned on social media and Google searches as some variation of "Billie Eilish hot", "Billie Eilish sexy", or "Billie Eilish boobs".
Billie Eilish was the most-searched-for female musician on Google in 2019 (Credit: MEGA / WENN)
Without a doubt, the singer is drop-dead gorgeous, but we hope that all the attention doesn't get to be too much for her!
What do you think? There's no doubt that all of these women are hot, both in terms of their looks and that they're "hot" topics online.
Is there anyone on this list you were surprised to see or anyone you think should have been included as one of the hottest women in the world?